Andrew Turner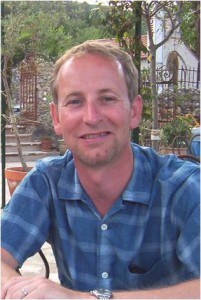 Six Sigma Public Relations was founded by Andrew Turner, a member of both the UK's Chartered Institute of Public Relations and the National Union of Journalists. He has more than 18 years of in-house and PR consultancy experience.
Six Sigma Public Relations is all the things that many traditional PR firms are not: grounded; pragmatic; cost-conscious; value-led; fleet; intelligent; literate; technology-aware and commercial.
Andrew has provided PR consultancy to many major corporations, including Corus, Kvaerner, Amex, Nokia, IBM, Sony, GE and ICL, as well as many less-well-known businesses in niche sectors.
Andrew began his career in the marketing department of BT, gaining Communications, Advertising and Marketing Foundation (CAM) qualifications. In 1998, he left his position as a board director of The Public Relations Practice Ltd, a consultancy he helped to establish, and formed Six Sigma PR after working as an independent consultant, writer and editor. www.sixsigma-pr.co.uk
He is a member of PRI, the group for independent PR consultants who have passed stringent scrutiny of their professionalism and financial standing. Click here for more information: www.indiepr.org.uk/
Thinkfarm
Brand consultants Thinkfarm have worked on many project with us and have produced excellent results. They take concepts and turn them into practical sales and marketing campaigns that can be implemented.
Working with us, Thinkfarm helped rebrand BIE – business-changing interim executives. Creating a visual identity to convey the brand values, produced from the brand map and then helping with the implementation.  Click here to read more.
They have also supported us with Razor Risk Technologies and LexisNexis.
At Parson Consulting, a subsidary of MCG PLC, they took the new, and often mis-understood, concept of Finance Business Partnering and created a practical campaign that used the existing brand, but utilised it in a clever way to deliver great sales conversations. Read more here.
Liz Carrighan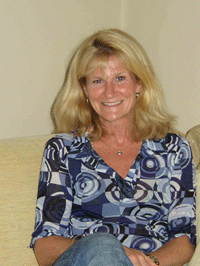 Liz Carrighan is an experienced executive coach and consultant in leadership development. The outcomes of her interventions result in sustainable behaviour change leading to organisational culture change.
Her clients include Unilever, GlaxoSmithKline, Philips, Barclays, the NHS and the Department for Education. Until recently she was a consultant with the Hay Group where she was also Director of Human Resources for the UK Group. Prior to this her career alternated between corporate roles in Sales, Marketing and Human Resources, and independent consultancy.
Liz has an MBA from Henley Management College where she is now a visiting tutor. She is accredited to use a number of psychometrics including MBTI and the Emotional Competence Inventory. She is a Master Practitioner in Neuro Linguistic Programming (NLP) and uses many of the techniques to coach enhanced selling, influencing, and rapport building skills.
Her expertise areas include leadership development, organisation development, change management, assessment and development and she is a Master Practitioner and trainer in NLP.
Jacqueline Hill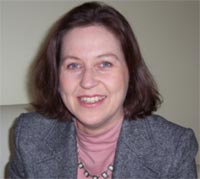 Jacqueline's consulting career started in the commercial sector with the Hay Group. In the past four years she has focused on developing organisational and individual capability in the voluntary sector.
Her areas of expertise include strategy clarification, change management, leadership and team development including cultural awareness, and effective distance/virtual team management.
Recent clients include Marie Stopes International, People In Aid, TimeBank, Merlin, VSO UK, The Connection at St Martins, Lloyds/TSB and Savills. She is also a pre-departure trainer for VSO volunteers following her own volunteering experience as a strategic planning advisor in Bangladesh.
Prior to consulting, Jacqueline worked in the software and banking industries with experience in both operational and senior management roles. She holds a degree in Information Technology from Brighton University and completed a post-graduate management programme at Cranfield.
Jacqueline's interests include travelling, keeping fit and being an active Godmother and Aunt.
Debbie McGrath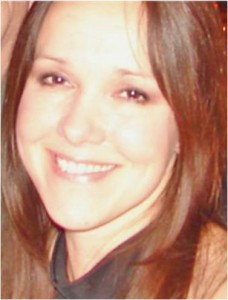 Debbie is a graphic designer and production specialist.
She has worked all over the world in top management consulting and accounting firms such as Cap Gemini, Ernst & Young and Management Consulting Group.
Debbie designed this site.
John Bellars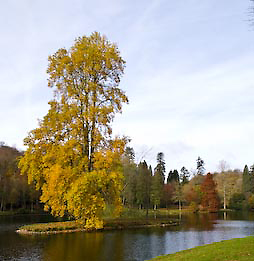 John Bellars is a photographer and provided all the images for our site.
He has many examples of his work at  his site