Andrew Turner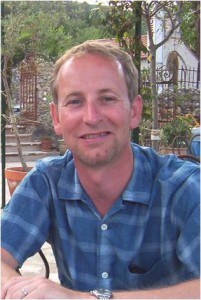 Six Sigma Public Relations was founded by Andrew Turner, a member of both the UK's Chartered Institute of Public Relations and the National Union of Journalists. He has more than 18 years of in-house and PR consultancy experience.
Six Sigma Public Relations is all the things that many traditional PR firms are not: grounded; pragmatic; cost-conscious; value-led; fleet; intelligent; literate; technology-aware and commercial.
Andrew has provided PR consultancy to many major corporations, including Corus, Kvaerner, Amex, Nokia, IBM, Sony, GE and ICL, as well as many less-well-known businesses in niche sectors.
Andrew began his career in the marketing department of BT, gaining Communications, Advertising and Marketing Foundation (CAM) qualifications. In 1998, he left his position as a board director of The Public Relations Practice Ltd, a consultancy he helped to establish, and formed Six Sigma PR after working as an independent consultant, writer and editor. www.sixsigma-pr.co.uk
He is a member of PRI, the group for independent PR consultants who have passed stringent scrutiny of their professionalism and financial standing. Click here for more information: www.indiepr.org.uk/
Thinkfarm
Brand consultants Thinkfarm have worked on many project with us and have produced excellent results. They take concepts and turn them into practical sales and marketing campaigns that can be implemented.
Working with us, Thinkfarm helped rebrand BIE – business-changing interim executives. Creating a visual identity to convey the brand values, produced from the brand map and then helping with the implementation.  Click here to read more.
They have also supported us with Razor Risk Technologies and LexisNexis.
At Parson Consulting, a subsidary of MCG PLC, they took the new, and often mis-understood, concept of Finance Business Partnering and created a practical campaign that used the existing brand, but utilised it in a clever way to deliver great sales conversations. Read more here.