Marketing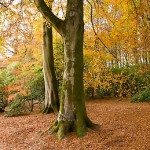 The Chartered Institute of Marketing
Gary Bencivenga's Marketing Bullets – amazing content from one of the best copywriters alive.
John Carlton – another great copywriter
How to make direct marketing work for your firm – a practical guide for law firms about marketing in general and on-line and direct marketing in particular.  Written by Drayton Bird, with contributions from Crispin White.
Productivity and Efficiency
Steven Covey – Seven Habits of Highly Effective People
David Allen – Getting Things Done. A well known book and a youtube video introduction
Francesco Cirillo – The Pomodoro Technique
Merlin Mann, 43 Folders, presenting at Google.
Information Databases
BoardEx – board level networking.
OneSource – very intuitive front end
Hoovers – good profiles
LexisNexis – the best legal information and a great news database.
Virtual meetings and webinar software
Join.me – free, good – pro version allows voice. For quick demos and tech support it works very well
GoToMeeting – good
GotoWebinar – not used
Webex – used a lot, very stable, expensive, slightly confusing admin function
Email Technologies
Interspire – I use this the most as it is the most cost effective when hosted on your own servers – the rest charge by the number of emails sent or held.  Also when hosting yourself you do not have the same opt-in requirements that restrict use of lists when using other providers
Exact Target: www.exacttarget.com
Constant Contact: www.constantcontact.com
aWeber: www.aweber.com
MailChimp: www.mailchimp.com
iContact: www.icontact.com
ConnectNote: www.connectnote.com
Proclaim: www.netbriefings.com/proclaim
GoldMail: www.goldmail.com
ReadNotify: www.readnotify.com
Other Useful Tools
Gobbledygook Grader – This is a quick way of checking for jargon. Quite useful.
Google Alerts: www.google.com/alerts
LinkedIn: www.linkedin.com
Random
Weather – BBC weather has an animated satelite feature which is good
World Clock Meeting Planner – useful for global conference calls
Royal Enfield Motorbikes – just because.