Behaviour Change and Organisation Design – you can't have one without the other
Daniel Pink says people are motivated by intrinsic rather than extrinsic rewards – and we agree. To attract and retain the most talented people, we need to design jobs and work to be fun and challenging. Good organisation design can deliver:
up to 30% improvement in discretionary performance
a 50% increase in individual productivity
tangible improvements in staff morale and motivation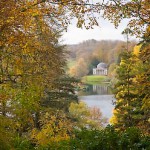 We work with you to define the work, structures and job families to motivate and engage your employees. We work with current job holders to design interesting work which not only delivers your strategy but motivates your team.
The Search for Talent – still a number one priority for CEOs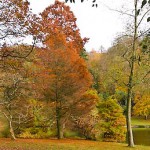 A recent global study by PWC of CEOs identified the search for talent as one of their top three priorities – after growth and innovation.
Do you know where your future leaders will come from? We help you identify your future leaders and set out a plan to develop these individuals so they can move into the key roles in the business.
We begin by analyzing your business strategy and identifying the capabilities that will have the biggest impact on your success. We then assess the skills of top performers against the requirements of these roles and help you create development programmes to fill the gaps. We use capability frameworks as an objective measure of performance.
Making Performance Management strong and meaningful
For many individuals, the performance management discussion is a huge disappointment. Conducted by managers unskilled and uncomfortable in the process, the focus is too often on the negatives and on the past.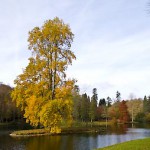 To be meaningful and motivating, these discussions need to be turned around, focusing on an individual's strengths rather than their development gaps . Today's employees have very high expectations of what career development they should get so we need to focus on their future otherwise they will take their skills elsewhere.
Having a performance management system which:
sets out what's required now and in the future
identifies and helps nurture underutilised strengths
recognises performance contribution
is the single most effective thing you can do to raise the day to day performance of your people.
Capability Frameworks – still critical after all these years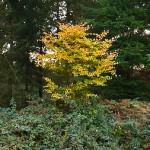 Competency and capability frameworks have been around forever … and they are still a critical component of the HR mix.
With 20 years of experience developing frameworks for a range of household names, we like to think of ourselves as market leaders.
As Steven Covey says, we "start with the end in mind" and work back from what you want to achieve:
better alignment between strategy, values and people
more targetted resourcing and onboarding
focused career planning
Depending on priorities, budget and time frame, we develop technically superb but user friendly frameworks and help you with their implementation and implementation is where 80% of your effort should be.
Development and Coaching – on the job's best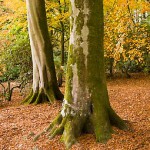 It is not always effective to send someone on a training course. At Chiswick Consulting we help you understand the 'skills gap' in your workforce by starting with business goals and defining and assessing staff against your ideal skill set (typically by using a capability framework).
Depending on your budget and your priorities, we will recommend the most appropriate solution for you whether it is:
tailored in house solutions designed on accelerated learning principles
off the shelf courses
coaching
self directed learning