Our People
Pam Kennett is Director and Founder of Chiswick Consulting. Pam has more than 25 years' experience working in management development, marketing and management consultancy.
She is a passionate advocate of positive psychology and applies positive psychology principles in her day to day life and in her work with clients.
Recent projects include: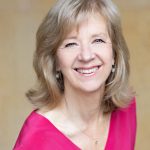 executive assessment with Co-op Retail
the development of a competency and skills framework to enable change at the Bar Standards Board
a global performance management roll out with IMI
coaching an executive to raise self esteem, resilience and commitment levels
design and delivery of a workshop promoting positive emotions in the workplace
Prior to setting up Chiswick Consulting in 2001, Pam worked with the Hay Group where her clients included Unilever, American Express, BOC, NatWest,
Woolworths and Mercury one2one (now T Mobile). Before working in consulting, Pam worked in the City in marketing and also managed a Staff Development and Training unit.
Pam Kennett – associations and education
She has an MBA from CASS Business School, an MSc in Applied Positive Psychology from UEL, is a Chartered Fellow of the Chartered Institute of Personnel and Development and is a Registered Member of the British Psychological Society.
Crispin White
Our sister organisation, Chiswick Marketing, is led by our Director, Crispin White. Please contact Crispin via the Chiswick Marketing website for your marketing enquiries.