Our Values
When setting up Chiswick Consulting back in 2001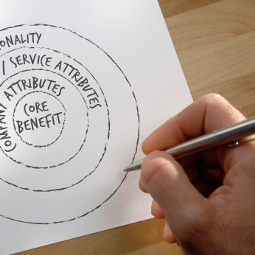 , our aim was to provide top quality consulting resource at a fraction of the cost charged by top tier consulting firms. We don't have expensive offices or overheads. We prefer to focus on client issues and have therefore kept our business small and built a network of experts to help us deliver the best results.
Our work is driven by our clients so we are flexible and pragmatic in everything we do. We do not waste time writing reports, but do things, quickly and efficiently with a clear return on investment.
Our passion is helping individuals fall in love with their work. We believe that it is possible for any individual to experience meaning and purpose at work but sometimes we need some help making that happen.
We work with organisations to identify and create meaningful interactions with their employees today which in turn delivers better performance outcomes tomorrow.
When we are in the right job which utilises all our strengths and capabilities; when we have positive and engaging performance discussions with our managers; when we are focusing our development effort on the right things and when we work with authentic and purposeful leaders, we deliver our best. And when we work with organisations that enable all those things to happen, we feel good about ourselves and we feel good about our organisation.
Our focus is solutions based and unashamedly positive as we believe that works.
Our specialties include executive assessment, selection, recruitment, organisation development, change management, team building, organisation design, performance management, HR, talent management, leadership development, writing and blogging.
Our sister organisation, Chiswick Marketing, provides strategic advice and hands on implementation in the areas of sales and marketing.
 If you hire people just because they can do a job, they'll work for your money.
But if you hire people who believe what you believe, they'll work for you with blood and sweat and tears.
Simon Sinek