Testimonials

Alison Grace

Pam provided consultancy support to a complex organisation wide transformation and change project. She proved to be extremely knowledgeable in her field helping us navigate some tough situations and find solutions that were bought into by all stakeholders. We could not have reached the point of implementation without support from Pam and her colleagues.
Sylvestre Radegonde

A quick note to let you know how much I enjoyed your presentation, particularly the several "tips" that you shared with us. I certainly intend to work on the "savouring"……as from today! Thanks again and all the very best.
Paul Jarvis

"I just wanted to say how much I enjoyed last night's sessions.  I had zero energy when it started and felt elevated by the end!  I feel I have learnt about some skills and techniques that I can use positively at work and life in general."

Lena Sabbagh
Zenobia Consulting - Director

When we won a large piece of work supporting a major retailer with an acquisition, Zenobia Consulting asked Pam Kennett to provide extra consulting resource to help with the executive assessment. Pam provided professional input and confident and relevant insights throughout the project. She was flexible and reliable and I had no hesitation in calling upon Pam when a further assignment presented itself some six months later.

Anton Fishman
Crowne Finch - Director

Crowne Finch needed a highly experienced and expert resource to take the lead on an important Resourcing and OD project with LexisNexis. This had to be delivered with little support from the client. Having known Pam for some time we were confident in her ability to build immediate rapport and trust and get down to delivering analysis and solutions highly attuned to the client's needs and context. Pam scoped and delivered the project on time and to budget, and identified further OD implications for the client to work on itself. Pam is the consummate professional.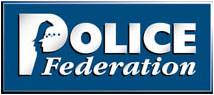 Samantha Corner
The Police Federation of England and Wales - HR Manager

Pam inherited some sensitive staffing issues, which she dealt with very well, utilizing her own expertise in these areas. Throughout her time with us Pam was able to develop effective working relationships with her team, other managers and key stakeholders. Her commercial and objective approach enabled her to draw up clear protocols which provide more consistency and structure to historically informal practices.

Neil Cockroft

Chiswick Consulting provided flexible and professional support to the implementation of our performance management process in Europe. They delivered high quality training to a demanding participant group and added additional value by making improvements to the content throughout.

Peter O'Donnell

Pam helped me on a project at Xerox Global Services to create a capability (skills and behaviour) to support operational excellence for their outsourcing people transfer. The project was a great success and the framework has been deployed across all XGS Europe. Pam was instrumental in establishing the project approach and behavioural capability framework. I would have no problem recommending Pam or working with her again.